Sunday, December 18, 2005
EBRD grants $2 bln loans to two Azerbaijani banks
BAKU, December 17 (RIA Novosti, Gerai Dadashev) - The European Bank for Reconstruction and Development has granted $2 billion loans to two Azerbaijani private banks, Unibank and Republic, as part of the business support program, the EBRD mission in Baku said Saturday.
Wednesday, December 14, 2005
Gazprom to sign deal with Azerbaijan to sell gas at market price
MOSCOW, December 14 (RIA Novosti) - Gazprom plans to sign a contract with Azerbaijan in the near future to supply Russian natural gas to the former Soviet country at "European" price levels, the company said Wednesday.The company said that an agreement on the change was reached at a meeting Wednesday between Gazprom Chief Executive Alexei Miller and Azerbaijan's first deputy prime minister, Yagub Eyubov."During the talks, the terms for supplies of Russian gas to Azerbaijan in 2006 were discussed. The two sides agreed to switch to European price levels, taking into account transportation expenses, and to specify the volume of natural gas to be supplied in 2006," Gazprom said in a statement.Domestic demand for gas in Azerbaijan totals 9.5-10 billion cubic meters per year, with gas accounting for 45% of the country's fuel mix. The country's domestic gas production is around 5.5 billion cu m per year. Gazprom supplies Azerbaijan with 4.5 bln cu m of gas per year under a five-year contract with the country's state-owned oil firm Socar. That contract expires at the end of 2008.The move to switch to "international" gas prices is the latest in a series of attempts by Gazprom to increase revenues from its exports to CIS countries. The company is locked in an ongoing gas price dispute with Ukraine. Deputy Chairman Alexander Ryazanov said earlier Wednesday that Gazprom planned to increase gas prices to Ukraine to $220-$230 per 1,000 cu m. He said in November that a hike for the Baltic states would be around 50%, to $120-$125 per 1,000 cu m, in 2006. Ryazanov also said that exports to Georgia and Armenia would be charged at $110 per 1,000 cu m, while prices to Moldova would rise to $150-$160 per 1,000 cu m.
Saturday, December 10, 2005
Azerbaijan's president appoints new industry and energy minister
BAKU, December 9 (RIA Novosti) - President of Azerbaijan Ilham Aliyev appointed Natik Aliyev minister of industry and energy Friday, the presidential press service said. Aliyev had been the head of the Azerbaijan State Oil Company before the appointment. The president also appointed former Industry and Energy Minister Medzhlid Kerimov head of Azerkhimiya, a state-owned chemical company. Rovnag Abdullayev, a member of the country's parliament, was appointed to replace Aliyev as head of the Azerbaijan State Oil Company.
Wednesday, December 07, 2005
Stanley Escudero will meet with Ilham Aliyev to discuss proposals of AmCham on development of trade climate in Azerbaijan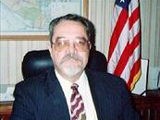 03 December 2005 [18:01] - Today.Az – The American Chamber of Commerce in Azerbaijan(AmCham) prepared proposals on the situation and perspectives of the trade climate in private sector in Azerbaijan. The proposals were discussed in the committees of the AmCham and will be presented to the head of the state and government in few days. A meeting is planned to be held between the AmCham president Stanley Escudero and President of Azerbaijan Ilham Aliyev. AmCham held a meeting in Ganja last month to get acquainted with the situation in the regions of Azerbaijan and it plans to hold meetings with entrepreneurs acting in Sumgait and other regions in the nearest future.
Credit investments in economy increased for 32,5% in comparison with beginning of year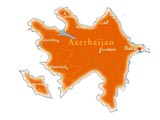 07-12-2005 Today.Az - Total credit investments in the economy of Azerbaijan formed 6558 milliard manats by November 1 of the current year. This showing increased 32,5 % in comparison with the beginning of the year and 44,2 % in comparison with November 1, 2004. According to the information given to APA from the press-service of the National Bank, 336,8 milliard manats or 5,13 % of credit investments fell to share of overdue credits without taking into consideration overdue credit investments of the "Agrarcredit" non-bank credit organization. 4128,4 milliard manats (62,9 %) of credits were short-term, 2429,6 milliard manats (37 %) long-term credits during this period. 239,5 milliard manats or 5,80 % of short-term credits and 97,3 milliard manats or 4 % of long-term credits are overdue credits. State banks invested 3276,6 milliard manats (49,96 %), private banks 3083,2 milliard manats (47,01 %), non-bank credit organizations 198,1 milliard manats (3,02 %) of credits in the economy. Banks established with participation of foreign capital directed 1243,4 milliard manats of credits to the economy of Azerbaijan and its special weight in total credit investments equals to 18,96 %. Banks acting with 100 % participation of foreign capital granted 118,6 milliard manats (1,81 %) of credits. 2584,9 milliard manats or 39,42 % of credits were given in manat, 3973 milliard manats or 60,58 % in currency. 1083 milliard manats (16,52 %) of credits were directed to the state sector and 5474 milliard manats (83,48 %) to the private sector.
Tuesday, December 06, 2005
No News is a Good News?
Dear readers,
Our blog was suspended pending further investigation of alleged spamming.An absurd contention, but we have to cope with it. Sorry for inconvenience.
Blog staff
Contact me: